How to find your IMEI number
An IMEI is a unique number allocated to your Samsung device. It allows us to identify what device you have, how old the device is and which network it's connected to.
Using the smartphone keypad, dial *#06# (for tablets, see Using 'Settings').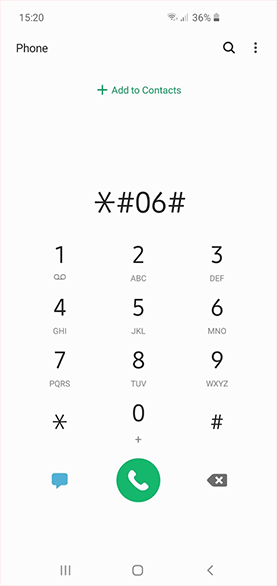 Open the settings app
Tap About phone. This may be displayed as About device on older devices
Details about your Phone number, IMEI, Model number and Serial number will be displayed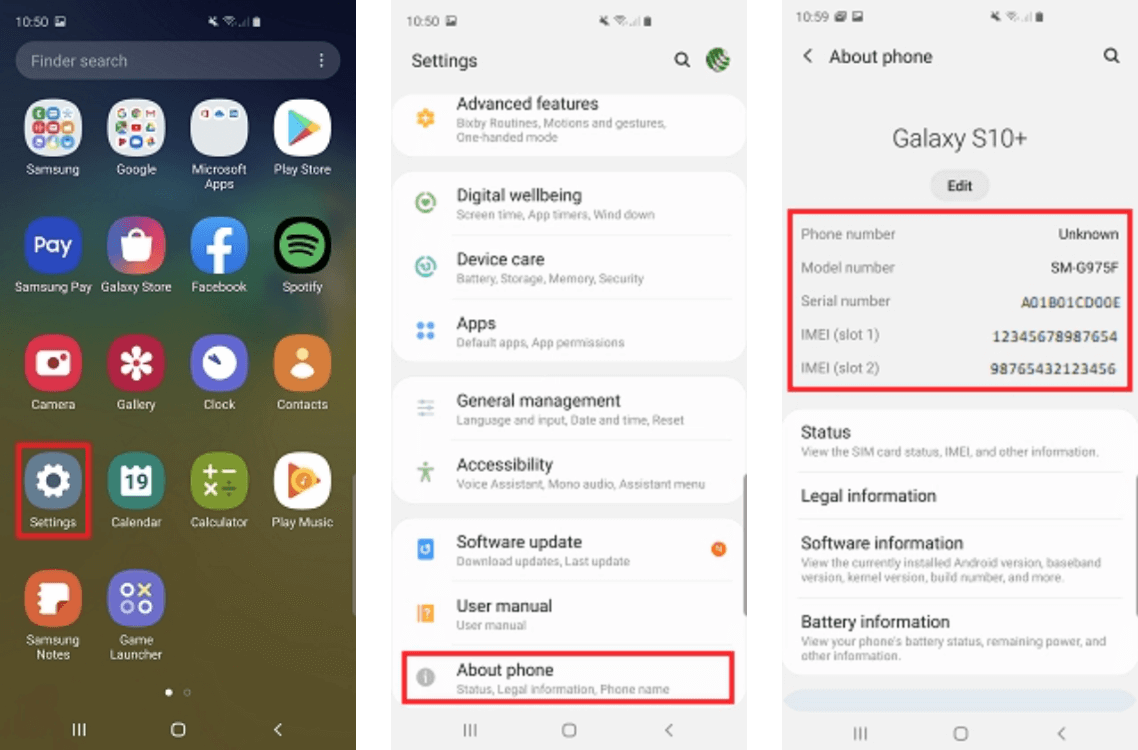 What you need to know
IMPORTANT
Accidental damage, such as a cracked screen, caused by impact, dropping or bending is not covered by your warranty.
Samsung will repair or replace parts that are found to be defective during the warranty period due.
Your warranty does not cover normal wear and tear or damage due to improper use.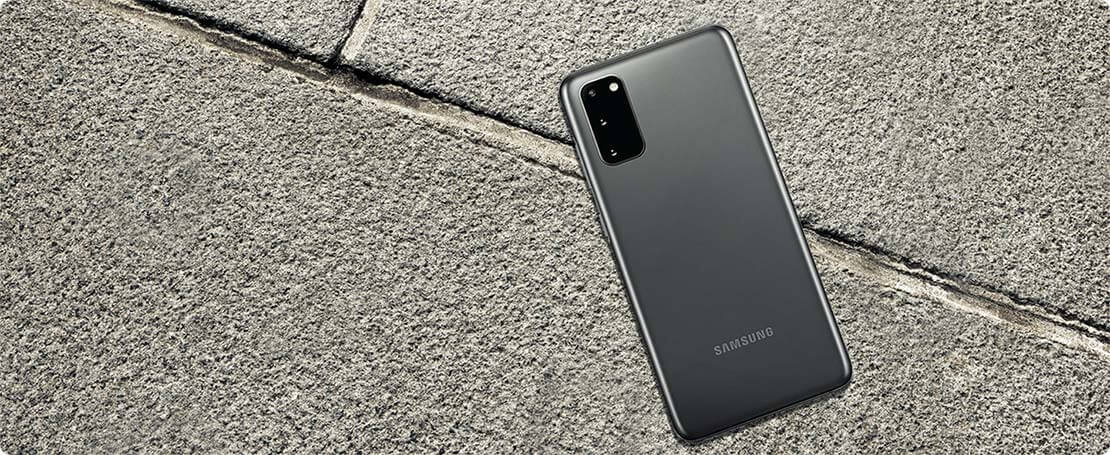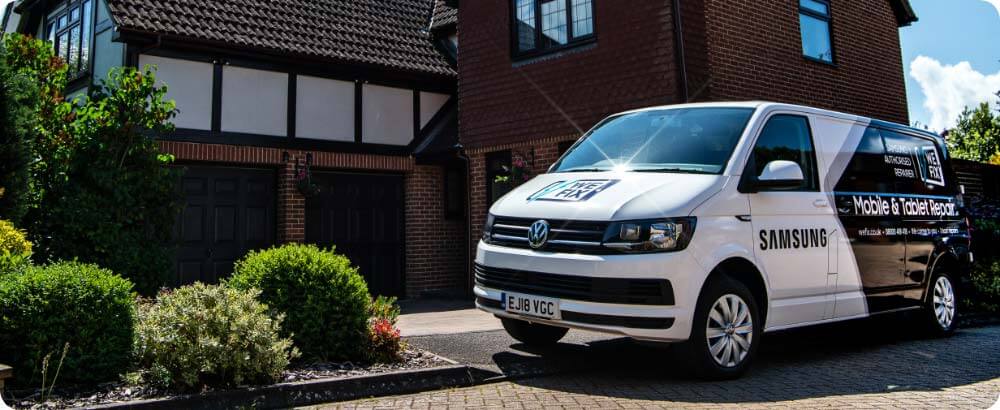 Samsung Repair Comes To You!
Either at home or work, Samsung Repair will come to you at a convenient time to repair your smartphone or tablet.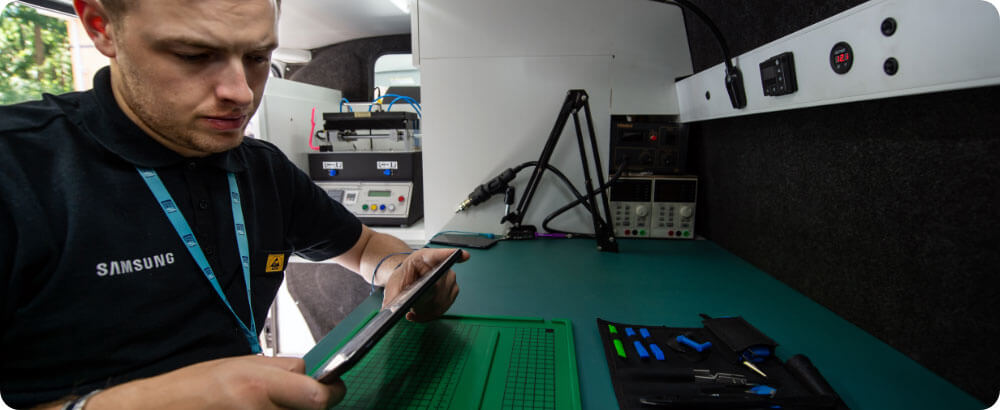 Professionally repaired in a mobile workshop
Fully equipped with genuine Samsung parts and equipment, your Samsung smartphone or tablet will be professionally repaired by trained technicians in a lab-tech environment.